NGO Offers Free Medical Outreach To Kaduna Residents
Posted by : ACJ
Category: Health
Monday 17th of July 2023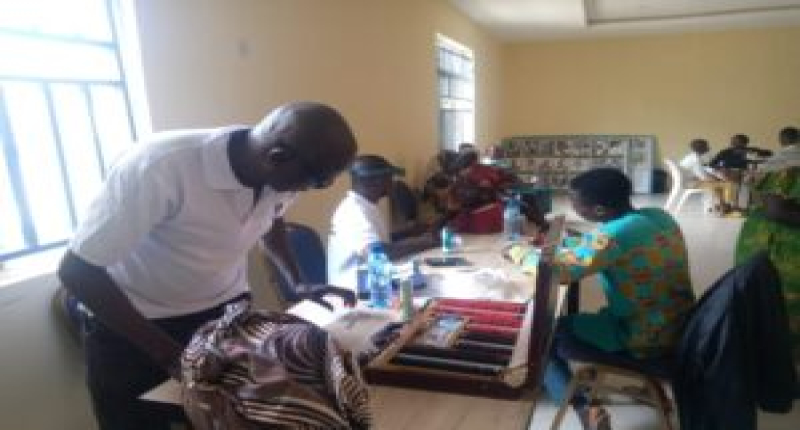 A Non-Governmental Organization NGO, Second Chance Humanitarian Aid Foundation, has provided free medical outreach to 250 beneficiaries in Kaura LGA of Kaduna state.
The medical intervention, an annual event in memory of late former deputy governor of the state, Bala Bantex, ranged from screening and treatment for malaria, typhoid, hypertension, hepatitis to deworming of children.
Speaking at the event in Manchok, Ladi Bantex, the Executive Director of the NGO and wife of the late deputy governor, said the gesture was borne out of the need to extend a helping hand to the less privilege who suffer from different ailments.
Bantex explained that the prevailing harsh economic realities in the country had made it difficult for the poor to afford medication for their ailments.
She said that the humanitarian assistance was a legacy left behind by her late husband and assured that it would be sustained by the family for the benefit of mankind.
She implored the beneficiaries, especially those with hepatitis cases, to stick to the stipulated diet as recommended by medical experts in order to minimize the impact of the disease.
According to her, though the medical outreach targeted 250 persons, the turnout was well beyond the figure.
She restated the readiness of the organisation to partner any other body or organisation that is out to provide succour to the less privileged.
Earlier, one of the medical doctors, Dr Yakubu John, gave general health tips to help beneficiaries live a healthy life.
He said that the outreach was going to focus more on hepatitis B and C in view of the danger they posed, eye defects and also cases of malaria because of the season.
Some of the beneficiaries expressed gratitude to the NGO for coming to their aid and called on other organisations to emulate them.
NAN
For Advertisement or Enquiries&nbsp&nbsp&nbsp+2349056911200